South Wales Police
Investigations within the South Wales Police area
Active Investigations
Please select the appropriate investigation that you wish to provide information about.
Contact Information
If life is in danger or a crime is in progress, dial 999.
For contact information regarding a particular investigation, please select the appropriate image tile for details.
Incidents
Murder Investigation - Heol Catwg in Caewern, Neath
South Wales Police are appealing for information regarding a murder in Cardiff on 28/01/21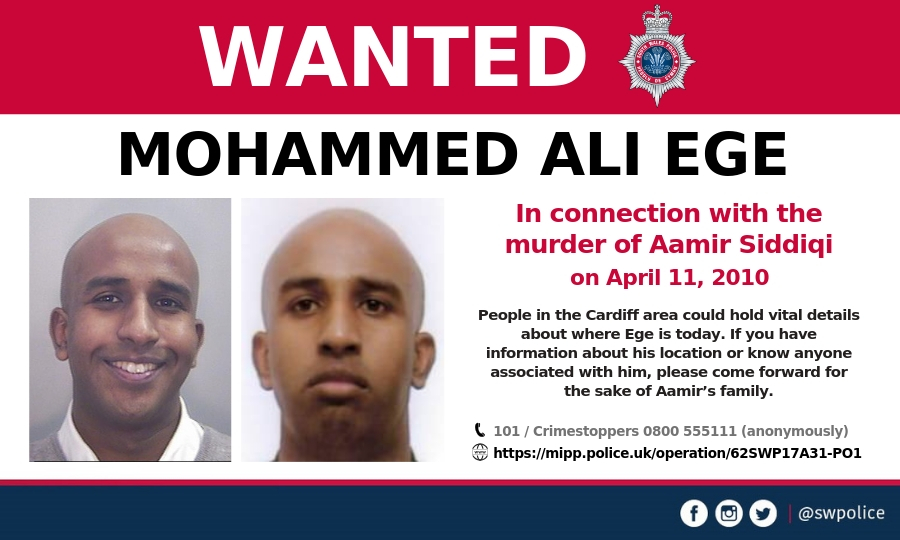 Police want Mohammed Ali EGE in connection with the murder of Aamir SIDDIQI on April 11, 2010.