Devon & Cornwall Police - Operation Grenadine
Investigation into the murder of Lyn BRYANT - can you help us?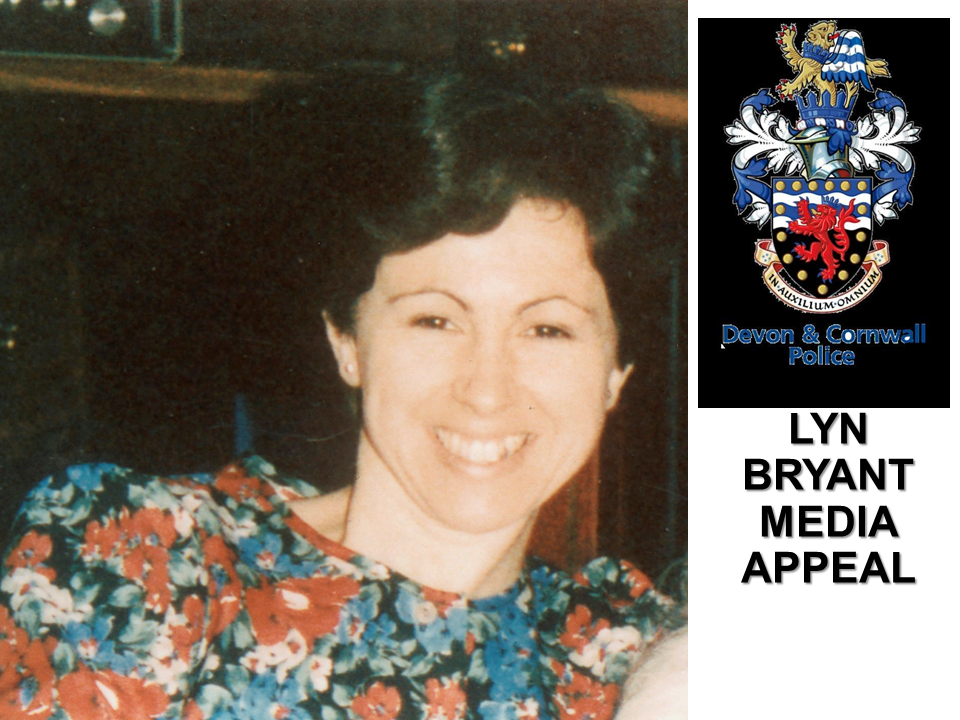 Appeal for information
Devon & Cornwall Police are continuing to investigate the murder of Linda 'Lyn' Bryant, in Cornwall, 25 years ago.
Lyn, aged 40, was murdered on Tuesday 20th October 1998, as she walked the family dog, near her home, in Ruan High Lanes, on the Roseland Peninsula, near Truro. She sustained a number of knife wounds in a prolonged attack.
Recent advances in DNA have enabled police to produce a partial DNA profile, believed to be the killer's. Detectives now just need a name from the public, to match against the new forensic evidence and are urging people to come forward with critical information.
Do you hold the vital clue? Did you have any suspicions about any relative, friend or colleague, who was acting suspiciously around the time of the murder?
In particular, there were sightings of 3 unknown males in the vicinity, at the time:
1) a male speaking with Lyn at the chapel
2) a bearded male with a white car-derived van
3) a male walking in a nearby field
If you have any suspicions or information about any of these males, or any other person, please do not hesitate to come forward and help us bring some peace to Lyn's family. All information received will be reviewed by members of the investigation team. Officers will only contact you if we require further details
Contact Information
If you have any information please complete the form below
Alternatively, you can contact Crimestoppers anonymously on 0800 555111 or online at www.crimestoppers-uk.org quoting Op Grenadine. A £20,000 reward has been offered by Crimestoppers, for information passed to them, that leads to the arrest and conviction of the person responsible for this murder.