Bedfordshire Police - Appeal for Information
Appeal for information regarding the disappearance of Kamil Biecke who police believe has been murdered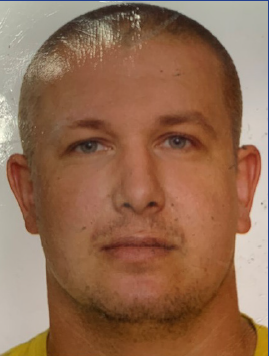 Details of Incident
Police are launching a fresh appeal for information relating to the disappearance of Kamil Biecke who has been missing for almost two years. Police believe that he has been murdered and are appealing to the public for any information at all to help understand what has happened to Kamil. Kamil was last seen in the early hours of 8th December 2018 at the Maple Road junction with Shaftsbury Road, Luton. Officers from the Bedfordshire, Cambridgeshire and Hertfordshire Major Crime Unit believe that the key to finding Kamil is known within the local community and urge anyone with information to come forward. Even the smallest piece of information could lead to discovering what has happened to Kamil.
Kamil was a former professional footballer who moved to the UK with his wife in 2016. There is information to suggest he was heavily involved in gambling, and has links in Scotland, Milton Keynes, Wakefield, Oldham, and Cambridgeshire.
Kamil's family are desperate to find out what has happened to him. Anyone with information however small or seemingly irrelevant is urged to report it as soon as possible.
Contact Information
If you would prefer to speak to Police please contact Bedfordshire Police on 101 quoting Operation Socket or alternatively contact Crimestoppers www.crimestoppers-uk.org anonymously on 0800 555111.