Murder of Victoria Glass September 2000
Cleveland Police are investigating the murder of Victoria Glass in September 2000 and are appealing for anyone with information that may assist the investigation to contact the Operation Ardent investigation team at Cleveland Police.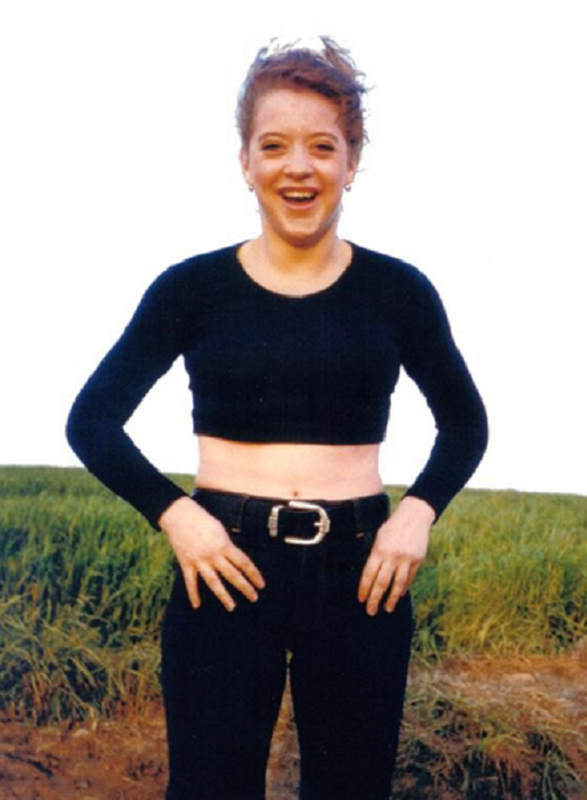 Murder of Victoria Glass in September 2000.
Cleveland Police is reinvestigating the murder of Vicky Glass from Middlesbrough after a review of the case found significant new lines of enquiry.
Vicky was last seen at around 4.15am on 24th September 2000, on Union Street at the junction with Eshwood Square after being dropped off by a taxi driver.
Her body was found on 3rd November 2000 in a stream in the village of Danby, North Yorkshire.
The case has been reviewed by the Historical Investigation Unit, and a newly formed team led by Detective Chief Inspector Peter Carr will take the case forward.
Vicky was 21 when she was murdered. She was loved by her family and had a happy childhood with many friends going through her school years and beyond.
When Vicky was 18, her life changed when she started getting involved with people who exploited her. They took her down a path of drug abuse in which she was sexually exploited. As a vulnerable woman, Vicky was then pressured into sex work.
A significant line of enquiry for the investigation team is who Vicky was with when she died.
The investigation team is appealing for information to assist them to find justice for Vicky Glass and her family.
Did you know Vicky? Do you know who her killer is? Do you have information you think could help police?
A dedicated website has also been setup and can be accessed at | Op Ardent (vickyglass.co.uk)
Contact Information
If you have information and would like to speak with someone please contact the Operation Ardent Investigation Team on 01642 301773 (Out of hours voicemails can be left).
Cleveland Police via 101 for the attention of the Operation Ardent Team.
Crimestoppers can also be contacted on 0800 555 111 or online at www.crimestoppers-uk.org.